Musician and Singer Visa Options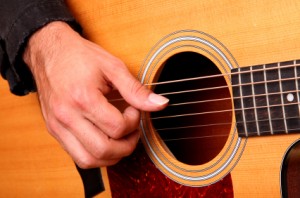 Gaining notoriety has never been easier.  Musicians and singers from all over the world commonly develop followings within the United States.  Likewise, Americans are gaining appreciation for culturally unique music.  This increased connectiveness and interest leads many musicians and singers to perform, and tour, in the United States.
Proper immigration and visa applications must be applied for, and granted, before any such performances.  To ensure that the proper musician and singer visas are sought, please contact the New York immigration law office of Gafner Law Firm.
Musician and Singer Visa Guide
Having proper immigration counsel assist in obtaining the appropriate visas is very important.  To help you better communicate with counsel,  the following provides a general outline of different immigration options and requirements for musicians and singers.
Typical Musician and Singer Visas
The following visa types are commonly used by musicians and singers to enter the United States:
B-1/B-2 Visa
This visa, which is available for business and tourist visitors coming to the United States to perform certain, limited activities.  For most musicians and singers coming to the United States, the B-1/B-2 visa is not appropriate for performances in front of live audiences.   However, in limited circumstances (like to record music within a studio), the B-1/B-2 visa may be appropriate.  Beware, many musicians and singers mistakenly believe they can use the B-1/B-2 visa to enter the United States and perform  – such activity can result in a person being barred from entering the United States.
P-1 Visa
The P-1 visa allows for entertainment groups to enter the United States if they can demonstrate that the group has been recognized internationally as outstanding in the discipline for a sustained and substantial period of time.
P-3 Visa
Perhaps the most used visa by musicians and singers, the P-3 visa allows an individual or group to enter the United States to perform, teach, develop, interpret, represent, or coach culturally unique activities.  The visa can be used for commercial or non-commercial performances, and can include a series of performances up to one year in length.  The P-3 visa has many requirements, including the completion of a consultation letter from a qualifying labor union or organization.
O-1 Visa
Musicians and artists may also use the O-1 visa to obtain temporary immigration status in the United States.  The O-1 visa is available to performers with "distinction" within their field.  The immigration agency defines distinction as an individual who meets three of the six following:
Has or will perform services a a lead/starring participant in productions/events with distinguished reputations as shown by critical reviews, ads, publicity releases, publications, contracts, or endorsements;
National/international recognition for achievements through critical reviews, other published materials by or about the beneficiary in major papers, trade journals/magazines, etc.;
Has performed in a lead, starring, or critical role for organizations and establishments that have a distinguished reputation evidenced by media articles, testimonials, etc.;
Has a record of major commercial or critically acclaimed success;
Has achieved a significant recognition from organizations, critics, government agencies, recognized experts; or
Has commanded or will command a high salary/other remuneration in relation to others in the field.
O-1 individuals can be accompanied by others who will assist them and who are an integral part of the performance.
Musicians Seeking a Green Card
Although a majority of musicians and singers seek to enter the United States for a temporary period, it is possible for a successful musician or singer to gain permanent residency in the United States.  To learn more about the possibilities, please review the firm's webpage about the extraordinary abilities visa.  Most musicians and singers will not qualify, but with proper preparation, the EB 1-EA visa may be appropriate for the a very successful musician or singer.
Frequently Asked Questions: Musician and Singer Visas
Can't I Just Perform on the Visa Waiver Program Or the Business Tourist Visa?
No.  The Visa Waiver Program and the Business Tourist Visa (B-1) are not appropriate for individuals seeking to perform live while in the United States.  Attempting to do so may result in being barred from entering the United States in the future.
Can Singers and Musicians have Multiple Employers?
Singers and Musicians coming to the United States often enter to perform at multiple locations and are often paid by multiple sources.  Luckily, it is possible to apply for one visa, but have multiple employers.  It should be noted, however, that all performances and arrangements should be documented within the visa application.
What About the Stage Manager and Other Essential Staff?
Most performances require the assistance of backstage employees to help ensure a smooth performance.  Many of the available visas for singers and musicians may be used to allow "essential staff" of the performing group to enter the United States to assist in the performances.
When to Apply for a Musician or Singer Visa?
Immigration requirements should be one of the first considerations made when beginning to plan a performance or tour in the United States.  In fact, it is almost never too early to contact an immigration lawyer to begin the process.  Ideally, the process should be started between six months to one year prior to the desired performance.
Such early planning is required because the immigration process involves not just the U.S. immigration agency (the USCIS), but also the Department of State.  The Department of State will require each applicant to attend a consular interview, and to complete a security check.
If a desired performance is less than six months away, it may still be possible to get a visa – but an immigration lawyer should be contacted immediately.
What are the Steps?
For the P and O visa, there are three major steps required.  First, a consultation letter must be obtained by the appropriate labor union or organization.  Second, a petition must be submitted to the immigration agency in the United States (the USCIS).  Third, each visa applicant outside of the United States must attend a consulate interview.
Are Other Activities Besides Singing and Performing Allowed?
An individual entering the United States on a visa must adhere to the restrictions of that visa.   Thus, if someone enters on the B1/B2 visa, that person cannot be employed in the United States.  Likewise, a person entering on a P or O visa can only be employed by the visa's sponsors.